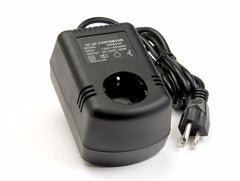 VT 1P-100GS Step Up Converter 110v to 220 volt Conversion, 100 Watt
Weight : 3.5 lbs
Dimension : 3" x 5" x 2.5"
This is a 100 watt step-up voltage converter with a built-in German Shucko grounded plug receptacle
Allows use of foreign 220/240V products in USA 
Accepts grounded German Schuko Plug
100 watt maximum capacity including power surge & spikes
On/Off switch built-in
Converts 110/120 volts to 220/240 volts
This product also has a grounded power cord.
Easy to carry & heavy duty casing.
Do NOT use this converter with Laptops, Hair Dryers, Flat irons or other heat producing devices.
Related Products